New Delhi. Nowadays, the hype of IPL is speaking loudly among Indian cricket fans. As this 15th season of IPL is progressing, on the other hand the support and enthusiasm for their favorite team is also at its peak among the cricket lovers. Meanwhile, on Monday, the 47th match of this season was played between Kolkata Knight Riders (KKR) and Rajasthan Royals (RR). During this season, Rajasthan, who were looking in great rhythm, had to face defeat.
Some big reasons for Rajasthan's loss
The team of Rajasthan Royals has performed brilliantly in the match so far during this season, but in this match the players of the team have disappointed their fans a lot. The players of Rajasthan (RR) could not perform well in both their departments i.e. batting and bowling against Kolkata Knight Riders (KKR), due to which they had to face defeat. In this match, the players of Royals could score only 152 runs while batting first.
Jos Buttler was a flop
Royals' key player Jos Buttler, who led his team to victory due to his consistent good performance in this season, fell into the trap of the opposing team in this match.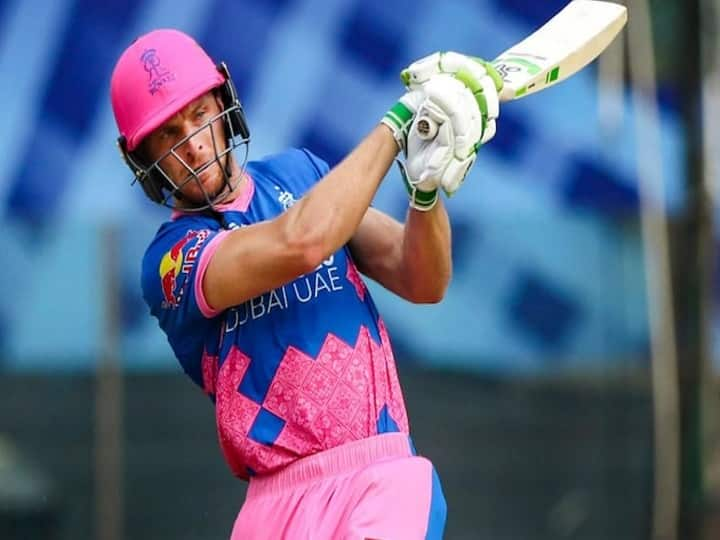 He made only 22 in his innings facing 25 balls. During his batting, he was seen struggling a lot on the pitch.
Captain's slow innings
Royals captain Sanju Samson, known for his stoic batting, scored 54 runs off 49 balls, but his innings was very slow. This is also believed to be a major reason for the defeat of Rajasthan. However, Sanju has scored fast runs in many matches of this season.
Ashwin and Chahal did not take wickets
Whenever a team does not bat first on a big score, then in such a situation the full hopes of that team are from the bowlers. In such a situation, there is bound to be expectations from the spin bowlers Yuzvendra Chahal and R Ashwin, who are called the life of this team. But these two players did not take a single wicket against Kolkata Knight Riders. Failure to take the wickets of these two spinners also became a major reason for the defeat for the Royals.